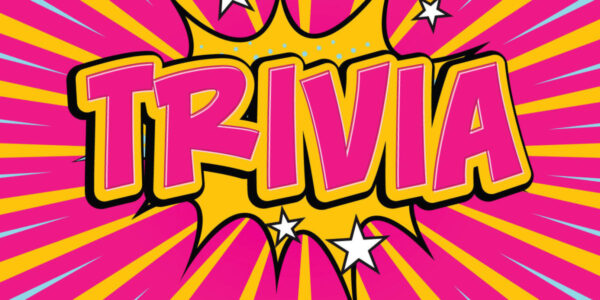 Weekly Trivia
Trivia is every Wednesday at 7pm. It's free to play and the top 3 teams win gift cards. Plus, Wednesday specials include 30% off bottles of wines and whiskey drink specials!
NEW FORMAT: We've improved the format. Trivia will be 20 questions instead of 15. The first 12 questions will be based on the week's "theme" and the remaining 8 questions will be general knowledge/current events trivia questions.
October Themes
10/5 Name That Tune Halloween Edition
10/12 Halloween Villains
10/19 Hocus Pocus
10/26 Nightmare Before Christmas
November Themes
Unusual & Usual Trivia this month! Accept the brain challenge and join us for BEER & BURGERS or just WINE & WHISKEY on Wednesdays! Game starts at 7 pm!
11-2 Name that TUNE "Retro Edition"
11-9 Celebrity & Presidential Scandals
11-16 Cat vs. Dog Lovers
11-23 Urban Legends
11-29 Board Games of Our Past
*You can make reservations for parties of 8 or more by calling (916) 836-8406